Dumpster trailer rentals are a solid choice for solid waste removal.
Understanding the unique needs of every project is at the heart of what we do here at Versatile Industries V, LLC. Sometimes, a traditional roll-off dumpster just doesn't cut it, and that's where our dumpster trailer rental services come into play. Versatile, easy to maneuver, and designed for those tricky spaces or accessibility challenges, they're a game-changer.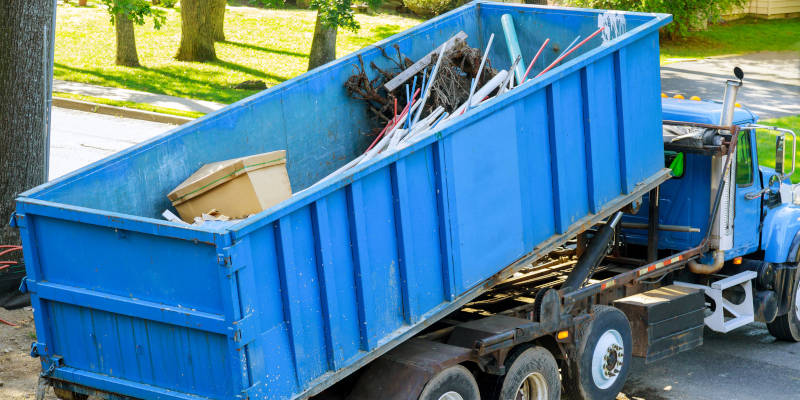 Our trailers come in a range of sizes. Small home renovation? We've got you covered. A large commercial construction site? No problem. Their standout feature? Mobility. This makes them perfect for tight spots, or places where deploying a roll-off is challenging. Their flexibility, ease of placement, and adaptability make them a solid choice for solid waste removal.
Versatile Industries: Providing Dumpster and Portable Restrooms to your site
Another benefit that our clients love is the convenience and adaptability of our dumpster trailers. Contractors, homeowners, and businesses all see the benefits, especially in urban areas or locations with limited access. It's not just about the trailers, though. Our commitment to you, the customer, shines through in every interaction. We emphasize timely deliveries, transparent pricing, and no hidden fees. Need your dumpster trailer urgently? We aim to offer same-day services in most of Sherman, Texas, so just give us a call. Our team is ready to guide you through your dumpster trailer rental, ensuring you get the perfect fit for your project.
Waste management doesn't have to be complicated. With our dumpster trailer rental services, it's simple, efficient, and tailored to you. Ready to make your project a breeze? Call us today, and let's get started.
---
At Versatile Industries V, LLC, we offer dumpster trailer rentals in Midland and Sherman, Texas.