Our experienced team is committed to providing quality waste management and sanitation services.
At Versatile Industries V, LLC, we are well acquainted with the waste management and sanitation needs of many businesses and individuals in the area. We understand how important it is to have dependable solutions when disposing of construction debris, large amounts of garbage, or human waste, so we aim to provide high-quality dumpster and porta potty rentals for all who need them in Midland, Texas and surrounding areas.
Our Story
Founded in 2014 with only three employees, a handful of bathrooms, and an audacious dream of filling an important gap in the area, our company has come a long way. Today, we use our 30+ years of experience and desire for excellence to provide waste management and sanitation equipment for a diverse range of clients, from local contractors to international construction companies.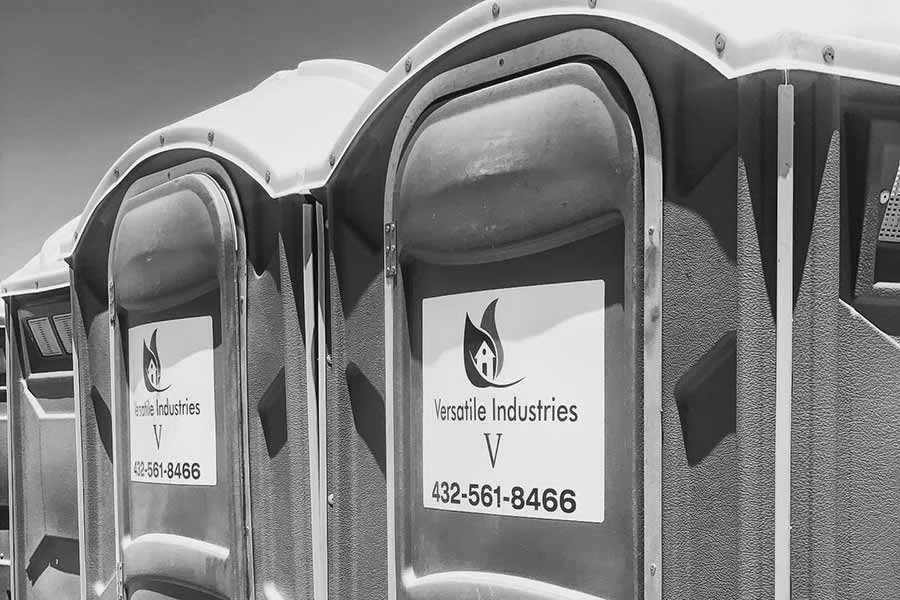 Your Needs Are Our Priority
We have serviced over 400 different customers, bringing them a variety of dumpster rental sizes, portable restrooms, and more. Not only do we offer an array of options to suit many different needs, but we also strive to deliver these services in a timely manner because we believe it is our customer service that sets us apart. We can provide services in less than 24 hours in most cases, and we'll arrive at the scheduled time for your convenience.
Community Involvement
Here at Versatile Industries V, LLC, we strongly believe in supporting our local community in both the Permian Basin and North Texas. We are extremely proud and grateful to partner with Bonton Farms, Worldview Academy, and Habitat for Humanity!
4816 E County Rd. 45
Midland, TX 79705
17662 Texas Highway 121
Trenton, TX 79450