We make the portable toilet rental process simple and straightforward.
The workers at most companies have access to buildings with indoor restrooms, but those who work in construction and similar trades frequently do not. If you run an outdoor work site of any kind, you will need to rent portable toilets to ensure your workers can stay safe, healthy, and comfortable on the job. Our team at Versatile Industries V, LLC, offers portable toilet rental services, and we make it easy to get the correct number of toilets and hand washing stations for your site.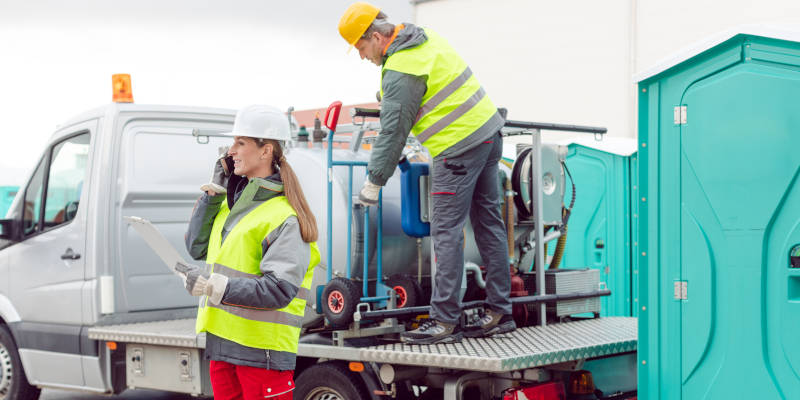 When you contact our team about portable toilet rental, we will first help you determine how many toilets you will need. Then, we can go over the different options we offer to help you decide which is best for your situation—for example, you may choose single-stall portable toilets, or you may opt for a restroom trailer instead. Whichever option you choose, you can count on our team to take care of the setup process for you. We'll prepare your site and install the toilets for you, and we will haul them away again when you are finished with them. If you have questions about our services, simply reach out to us to get more information.
Our team is proud to be a part of the community here in Midland, Texas, and we want to help you ensure your work site is safe and comfortable. If you are looking for portable toilet rental services, simply give us a call to find out more about the various options we offer.
---
At Versatile Industries V, LLC, we offer portable toilet rental services to those in Midland and Sherman, Texas.