We offer convenient dumpster trailer rental services for all your waste disposal needs.
When planning a construction or landscaping project of any kind, it's important to think about waste management. These kinds of projects involve generating a lot of waste material, and you will need to have somewhere to keep it to prevent it from making a mess in the active areas of your work site. Our team at Versatile Industries V, LLC has extensive experience in the waste management business, and you can count on us to provide the effective solutions you need. For example, we can provide simple, convenient dumpster trailer rental services.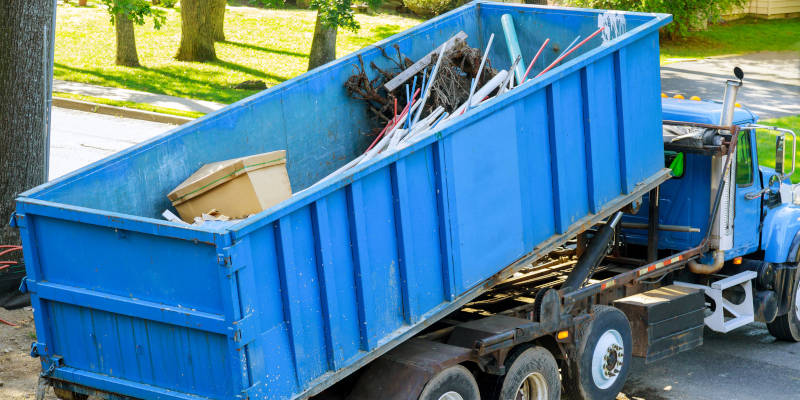 For those who don't know, a dumpster trailer is a construction waste container mounted onto a wheeled trailer frame. These containers come in the same range of sizes as standard construction dumpsters, but they are easier to transport on and off your site, and you can also move them around on your site if necessary. If you are interested in our dumpster trailer rental services, simply give our team a call to find out how to get started. We'll help you choose the right size option for your needs, and we'll take care of the delivery process as soon as possible—in many cases, we can deliver your dumpster the same day.
Versatile Industries: Who We Are
Our team is proud to serve the Midland, Texas area, and we want to make it easy for you to get rid of your junk, construction waste, and other unwanted materials or items. If you are interested in our dumpster trailer rental services, just give us a call to find out how to get started.
Your Questions About Renting a Dumpster from Us Answered
We're your source for convenient, hassle-free dumpster rental services. The next time you need a dumpster for a project, rent it from us! Below, we've answered a few common questions we receive about renting a dumpster.
When should I rent a dumpster?
We recommend renting a dumpster whenever you have large amounts of waste to get rid of. Our dumpsters are great for anything from minor home cleanout projects to large-scale construction projects.
How long does it take for my dumpster to get delivered?
We can typically accommodate the delivery date you prefer. Let us know what kind of timeframe you are looking at when you rent your dumpster, so we can meet your needs and the needs of your project.
How do I know what dumpster size to pick?
We have several different dumpster sizes available for you to pick from. If you aren't completely sure which size will work best for your project, we can provide expert recommendations and advice.
Can you pick up my dumpster after the scheduled date?
If you need your dumpster longer than the originally scheduled date, let us know as soon as possible. While we cannot make any guarantees, we will do our best to meet your needs for the extended pick-up date.
How can I learn more about dumpster rentals?
If you want to learn more about our dumpster rentals or want to start the reservation process, contact us! We're happy to help in whatever way we can.