We make it easy to get the construction dumpsters you need for your project.
At Versatile Industries V, LLC, we have over 30 years of industry experience, and we are familiar with the challenges involved in pulling off any kind of build. For example, a key thing to plan for is waste management, as construction efforts always generate trash and waste material. Our team offers construction dumpster rental services to help you address this aspect of the project.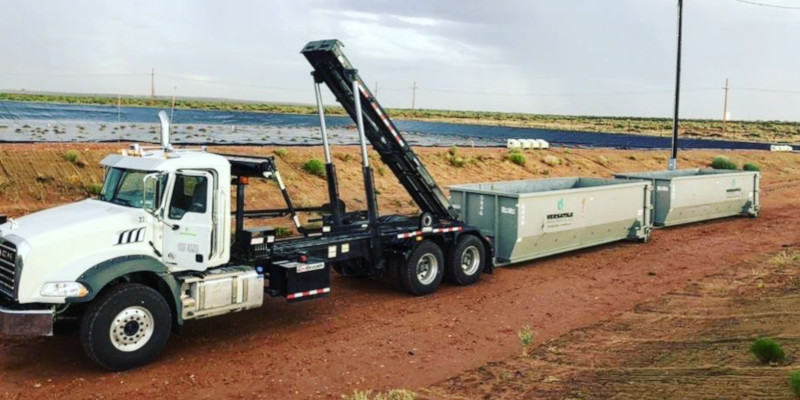 When you turn to our team for construction dumpster rental services, we will first discuss the scope of your project with you to determine what size container is best for your needs. We offer dumpsters in sizes of 10, 20, 30, and 40 yards, and we'll help you select the ideal size for your particular project. (We can also supply multiple dumpsters if necessary.)
Our team also does our best to provide same-day delivery services for our construction dumpsters, but even if we can't get the container to you that day, we will make sure to do so as soon as possible. When you are finished with your project, you can simply contact us again to have our team pick up the dumpster and dispose of its contents in the appropriate facilities. If you have questions about our dumpster rentals, just give us a call to get the answers you are looking for.
Our team is proud to serve the Midland, Texas area, and we want to help you make your construction project go as smoothly as possible. If you are looking for a reliable construction dumpster rental company, just give us a call.
---
At Versatile Industries V, LLC, we offer construction dumpster rentals in Midland and Sherman, Texas.