Visit out our blog to learn more about our services.
Customer education is one of many ways we differentiate ourselves as a company. At Versatile Industries V, LLC, we strive to exceed our Midland, Texas customers' expectations by providing accessible information about our dumpster rentals, porta potties, and metal recycling service on our blog. Check out our articles to learn more!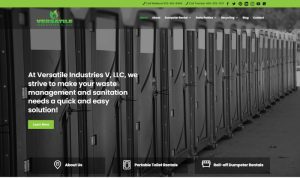 We've been working on a new site for the last month, and we're pleased to say it's finally live!