Leave your concrete recycling needs to our experienced team.
Recycling is an important part of respecting the planet and getting the most use out of nonrenewable resources. Recycling helps to save energy, and it's not any different for concrete recycling. Because concrete is not renewable (but it is the most consumed resource in the world aside from water), it is vital to recycle it whenever possible. At Versatile Industries V, LLC, we can help when you need concrete recycling in Midland, Texas.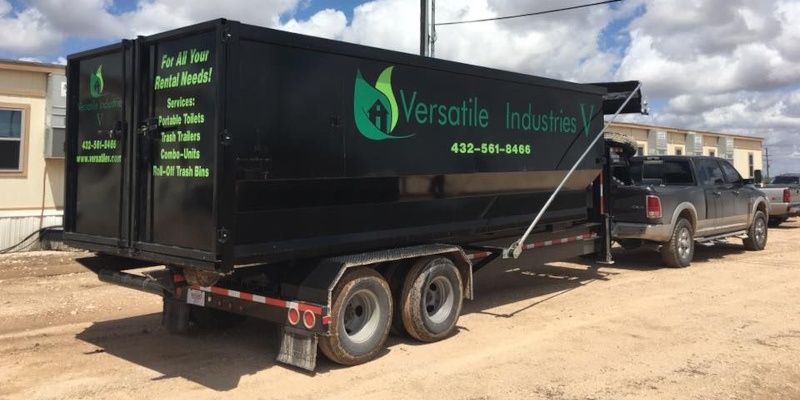 At our company, we have extensive experience with recycling various materials, and we're even registered with the Texas Commission of Environmental Quality, so you can trust that we will handle your concrete recycling needs in the proper, sustainable manner. Whether you're a concrete contractor, foundation contractor, or another professional who works with concrete regularly, we're the team to turn to.
We strive to make our process convenient for you, so you can rest assured we'll take care of everything. All you need to do is contact us. We're happy to answer your questions or address any concerns you may have before scheduling service.
In addition to concrete recycling, we offer concrete washouts, which help to contain concrete slurry and contaminated water instead of releasing toxic chemicals into the environment. When we're finished providing concrete washouts for your jobsite, we'll recycle the concrete appropriately.
If you need concrete recycling, go ahead and contact our team. We look forward to assisting you as you do your part to protect the environment.
---
At Versatile Industries V, LLC, we offer concrete recycling services to those in Midland and Sherman, Texas.
Similar Services We Offer: