We make it easy to get the comfortable construction toilets you need for your work site.
When planning a construction project, there are many factors you will need to keep in mind. For example, you will need to make sure your workers have the amenities they need to remain safe and healthy on the job—in other words, your construction crew will need a place to go to the bathroom. Our team at Versatile Industries V, LLC has extensive experience in sanitation and waste management services, and you can turn to us whenever you need construction toilet rental services. We'll help you ensure your site is equipped with enough portable toilets to fulfill the needs of your staff.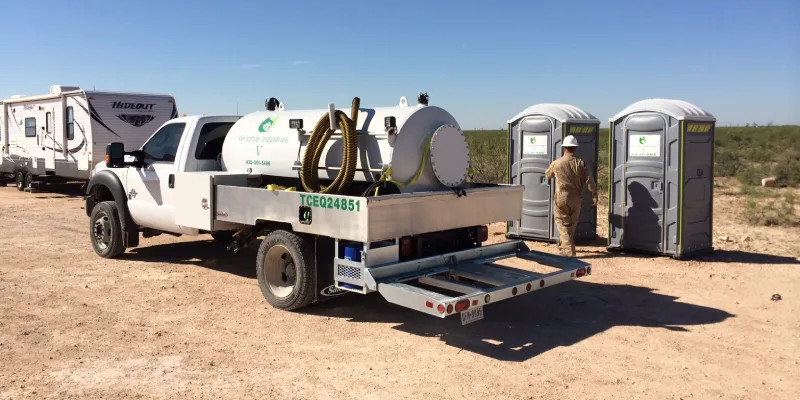 Our team offers a range of different construction toilet options, including single-stall porta-potties and restroom trailers in multiple configurations. When you reach out to us for construction toilet rental services, we'll help you determine how many toilets you will need and help you select the ideal options for your site. In addition, we'll make sure to supply you with enough hand wash stations to allow your workers to practice good hygiene and prevent the spread of disease. To learn more about our construction toilets or anything else we have to offer, simply reach out to our team.
We are proud to serve the community here in Sherman, Texas, and we want to help you make sure your construction efforts go as smoothly as possible. If you are looking for a reliable construction toilet rental company, just give us a call to find out more about what we can do for you.
---
At Versatile Industries V, LLC, we offer construction toilet rental services to those in Midland and Sherman, Texas.
Similar Services We Offer: