20-yard dumpsters are a great go-to waste management solution.
When it comes to waste management, choosing the right dumpster size can make all the difference. Here at Versatile Industries V, LLC, one of our most popular options is the 20-yard dumpster, a multipurpose project choice. But what does a 20-yard dumpster entail in terms of capacity? Six pickup truck loads are about the amount of waste a 20-yard dumpster can hold. That's substantial, making it a go-to choice for many clients.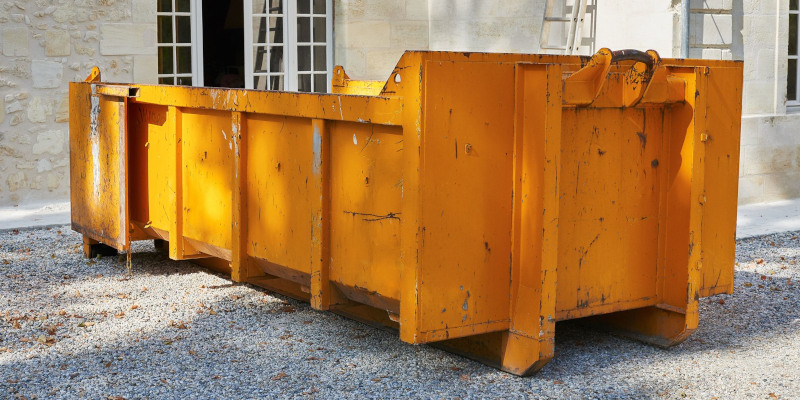 Our 20-yard dumpsters can be used for the following projects:
Home Renovations. Whether you're remodeling a kitchen, bathroom, or multiple rooms, this dumpster can handle the debris.
Estate Cleanouts. Clearing out a home after a loved one has passed or downsizing your own home? This size is ideal.
Landscaping Projects. 20-yard dumpsters are great for those major yard overhauls, from tree removal to garden redesigns.
Event Cleanups. Organizing a community event or large party? A 20-yard dumpster ensures that all waste is efficiently managed.
Small Demolitions. Tearing down a shed or small structure? This dumpster can handle the debris.
Can you clean out a 4-bedroom house with 20-yard dumpsters? The answer largely depends on the amount of stuff in each room. However, for a general cleanout—removing old furniture, clearing out closets, and disposing of unwanted items—a 20-yard dumpster should suffice. If the house is heavily cluttered or filled with larger furniture, you might need more than one dumpster or consider a larger size.
Our 20-yard dumpsters bridge the gap between smaller residential projects and larger commercial endeavors. If you're planning a project and need clarification on the volume of waste, our team is here to guide you. Contact us to ensure your waste management in Sherman, Texas is seamless and efficient.
---
At Versatile Industries V, LLC, we rent 20-yard dumpsters to those in Midland and Sherman, Texas.