We offer high-quality trailer dumpsters for all your waste management needs.
In our experience here at Versatile Industries V, LLC, the image that comes to mind when most people hear the word "dumpster" is the lidded containers outside of restaurants and other businesses. While these dumpsters play an important role in everyday waste management for many operations, they are not the only variety of dumpster available, and they are not ideal for every application. For example, if you are planning a construction, renovation, or landscaping project, we recommend using trailer dumpsters instead.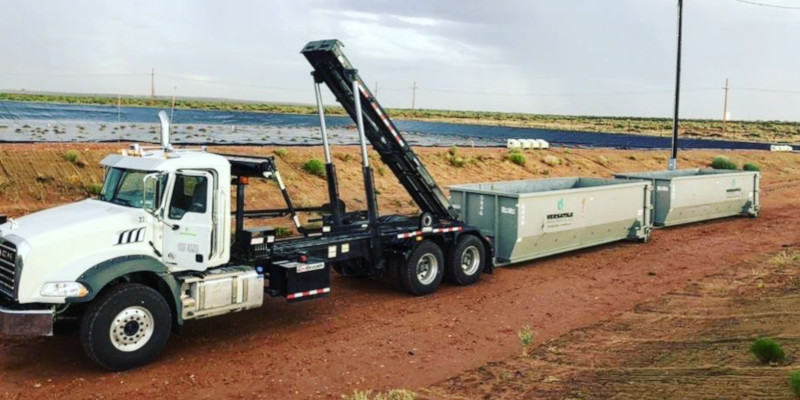 A trailer dumpster, for those who are not familiar with them, is a large waste container with high walls mounted onto a wheeled trailer bed complete with hitching post. As you work on your project, you can toss all waste materials and other trash into the dumpster, and then, when you are ready to dispose of the contents, you can simply hitch the trailer to a truck and drive it to the nearest landfill or other appropriate facility. Of course, you can also call our team to have us come pick up the trailer dumpster for you and get rid of its contents. If you have questions about our trailer dumpsters, simply give us a call—we will be happy to provide the answers you are looking for.
Our team is proud to be a part of the community here in Midland, Texas, and we want to make it easy to get rid of your waste materials and other unwanted junk. If you want to learn more about our trailer dumpsters, we encourage you to give us a call today.
---
At Versatile Industries V, LLC, we rent trailer dumpsters to those in Midland and Sherman, Texas.