When you're working on a major construction project, debris and waste is inevitably going to pile up. Instead of allowing your worksite to get cluttered and pose potential safety risks to you and your crew, rely on our team at Versatile Industries V, LLC for all your commercial construction dumpster needs. When you choose to work with us, you can expect a smoother experience and a few key benefits, including: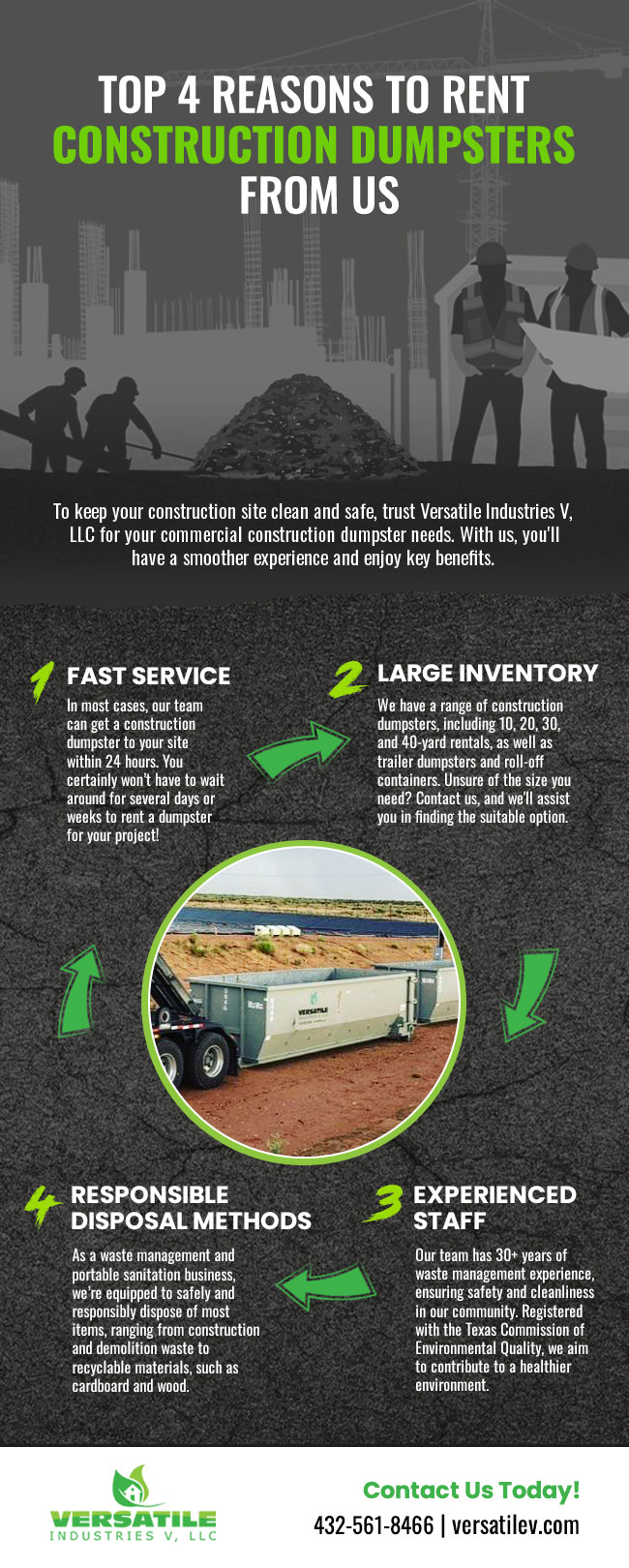 Fast Service: In most cases, our team can get a construction dumpster to your site within 24 hours. You certainly won't have to wait around for several days or weeks to rent a dumpster for your project!
Experienced Staff: Our team has over 30 years of experience in the waste management industry, and we're committed to keeping our local community safe and clean. We're proud to be registered with the Texas Commission of Environmental Quality, and we want to continue doing everything we can to contribute to a healthier environment.
Large Inventory: We offer a wide variety of construction dumpsters to suit every project, no matter how large or small it may be. Our inventory includes 10, 20, 30, and 40-yard dumpster rentals, in addition to trailer dumpsters and roll-off containers. If you aren't sure what size container you need, simply give us a call, and we'll be more than happy to help you find the right option for the job.
Responsible Disposal Methods: As a waste management and portable sanitation business, we're equipped to safely and responsibly dispose of most items, ranging from construction and demolition waste to recyclable materials, such as cardboard and wood.